Richard M. Ennis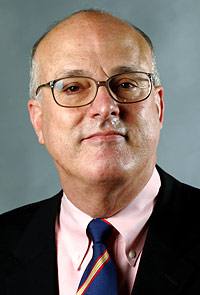 Richard M. Ennis, CFA, managed money at Transamerica and pioneered quant investing in the early 1970s. He helped create the field of institutional investment consulting at A.G. Becker & Co. Richard co-founded EnnisKnupp, the first consultancy to be recognized as a professional services firm.

During his career Ennis received lifetime achievement awards from CFA Institute and Investment Management Consultants Association. His research won Graham & Dodd and Bernstein Fabozzi Jacobs Levy Awards. He edited Financial Analysts Journal. He and his wife, Sally, retired to Sanibel Island, Florida, upon the sale of his firm to Aon in 2010.

In 2019, Ennis published a memoir — Never Bullshit the Client: My Life in Investment Consulting. Click here to learn more.

In 2020, the Journal of Portfolio Management published "Institutional Investment Strategy and Manager Choice: A Critique," a sweeping review of the economics of contemporary institutional investing.
Spot on, splendidly written and executed by Richard Ennis,
who clearly knows a thing or two about the topic and is not conflicted!
This is the reality, it is very important, and no-one wants to hear it!
Ludovic Phalippou
Professor of Financial Economics
Said Business School
University of Oxford